First let me welcome the over 5,000 Collaborative professionals who are just receiving our weekly newsletter for the first time. My Collaborative Team produces and distributes the #1 weekly newsletter for Collaborative Professionals.
Our mission is to provide meaningful, dynamic, powerful and thought-provoking resources to Collaborative Practice Groups and Practitioners worldwide seeking to transform the process by which people resolve disputes. We are a catalyst for change.
During the past two years we have built our brand and provide a quality newsletter to over 10,800 legal, mental health, and financial professionals nationwide. Over 5,000 of those professionals are trained Collaborative professionals. Our newsletter is dedicated to providing original content and a platform for publishing our members' writings. Opened by upwards of 19% of its recipients, it generates as many as 85 unique visits to our website each week. Over the next two years we expect our distribution to increase to over 50,000 legal, mental health and financial professionals nationwide.
Our newsletter is now the #1 circulated Collaborative newsletter in the world.
Our website, www.mycollaborativeteam.com, averages more than 250 visitors a month. Over 95% of these are new visitors, spending between 1.5 and 2.5 minutes on our site.
In just these two years, our marketing efforts have increased exposure to our site by over 200%.
Our vision is to enlighten the world about the Collaborative Process.
We provide our members with the opportunity to promote their expertise by being listed on the premier website for Collaborative professionals. You can be published in our newsletter. You will soon have the opportunity to learn from others how to better market your practice. And most importantly, you can be a part of a movement that will spread the word and make Collaborative divorce the preferred process for families worldwide.
We spend over 95% of our budget on marketing the Collaborative process.
My Collaborative Team is not a practice group. We are a marketing partner to practice groups and practitioners.
My Collaborative Team is a not-for-profit corporation, run by a board of directors. The mission of the board is to team with our listing members and practice groups to market the Collaborative process and provide the tools to sign more Collaborative matters. We are expanding our toolkit of information and our newsletter contributors by partnering with some of the most highly regarded Collaborative practice and marketing professionals in the world.
We have two levels of membership. A listing membership costs $250 per year and provides the member with an individual professional profile page listing, publishing preference in our newsletter and on our website, access to My Collaborative Team's library of training materials and seminars, discounted marketing services, and discounted advertising opportunities.
A premium listing membership includes, in addition to the benefits of a listing member, a custom profile URL so that you can direct potential clients directly to your MCT profile listing. Premium benefits also include preferential directory placement, an enhanced profile listing, and a profile link in our newsletter at least twice a year. The cost for a premium listing is $400 for one year.To be on the forefront of the Collaborative movement, become a listing member of My Collaborative Team. Applications are available on our website at www.mycollaborativeteam.com.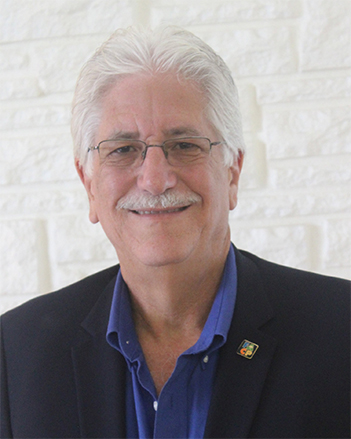 Edward S. Sachs is the President of My Collaborative Team. Ed Sachs is the Immediate Past President of the Florida Academy of Collaborative Professionals (FACP). Ed Sachs has worked both traditional and collaborative divorce for over 35 years and travels throughout the state of Florida.