We are all facing challenges with the COVID-19 virus and shutdowns. Too many to list here. But we are also faced with an opportunity to build our individual Collaborative Practices and nascent Collaborative communities. All of us should consider whether now is the time to build a state-wide (or jurisdiction-wide) Collaborative Practice.
Normal Geographic Limitations
In more normal times, we were bound by geographic lines. For example, here in Florida, the proper county in which to file a divorce is the county where the spouses last lived together with the intent to remain together. See, e.g., Goedmakers v. Goedmakers, 520 St. 2d 575 (Fla. 1988). However, the spouses may waive the right to insist upon a proper venue and, by agreement or waiver, file for divorce elsewhere in Florida. See, e.g., Ferenc v. Ferenc, 553 So. 2d 1329 (Fla. 4th DCA 1989).
Still, before Coronavirus, most clients wanted to meet their lawyers and other Collaborative Professionals face-to-face and in-person. This usually meant that the pool of Collaborative Professionals available for a family was limited to the locale near the spouses. Many of us, even with these limitations, practiced outside of our local areas. But this usually came with a steep price, either in terms of travelling time charged or in terms of a higher hourly rate to take into account the extra travel.
The New Normal
For the foreseeable future, potential Collaborative clients are going to want to meet face-to-face, but they will be much more open to doing so virtually. Even when social distancing guidelines are eased up, I imagine that many spouses will proceed with caution and not want to unnecessarily travel to professionals' offices. Further, as everyone is getting used to videoconference tools such as Zoom, potential clients will view virtual consultations and meetings as the new normal.
Opportunity for Emerging Collaborative Communities
In smaller communities or communities where Collaborative Practice is relatively new, I have heard a common complaint: There are not enough local professionals trained in the Collaborative Process. There may even be no local professional with whom to collaborate! Without a pool of local Collaborative Professionals, it can be difficult to create any Collaborative matters. And, so, Collaborative Professionals within those communities may feel stuck and without options.
            If you are in such a community, you now have options!  If you are far away from other Collaboratively-trained professionals, and you have a potential collaborative matter, you can provide the names and contact information of professionals who are licensed in your jurisdiction.  You can find names in the directory of the International Academy of Collaborative Professionals or, for those here in Florida, at the Florida Academy of Collaborative Professionals directory, and of course with My Collaborative Team.  Again, because geography within a jurisdiction is no longer a limit, the potential client with whom you provide the names will be less likely to mind that the professional is on the other side of the state or province.
Opportunity for Building A Statewide Collaborative Practice
What is more, for those of us who practice primarily or substantially via the Collaborative Family Law Process, or for those who want to, we are also no longer bound by geography. We can just as easily help a family in Miami, Gainesville, or Jacksonville as we can in Tampa, St. Petersburg, or Clearwater. Even better, this now presents us with the opportunity to work on diverse teams with professionals whom we may have connected on an organizational or personal level, but not yet on a matter or case level. This can help us cross-pollinate the best practices of different locales and cement relationships.
Even Beyond for Neutrals and Allied Professionals
Neutral and Allied Professionals, such as facilitators/coaches, child specialists, financial professionals, and mediators may even have the opportunity to cross jurisdictional lines. Depending on your licensure and regulating body, a financial professional in Ft. Lauderdale, Florida, may be able to serve in Lebanon, Indiana. Or a child specialist in Erie, Pennsylvania, may be able fill a sorely-needed gap in service in Tampa, Florida.
Conclusion
Now is a difficult time, but we have opportunities that were not previously available. We can boost smaller and emerging Collaborative Communities while learning from one another on professional teams. We can help local families by matching them with committed Collaborative Professionals from far away. We can build our statewide Collaborative Practices.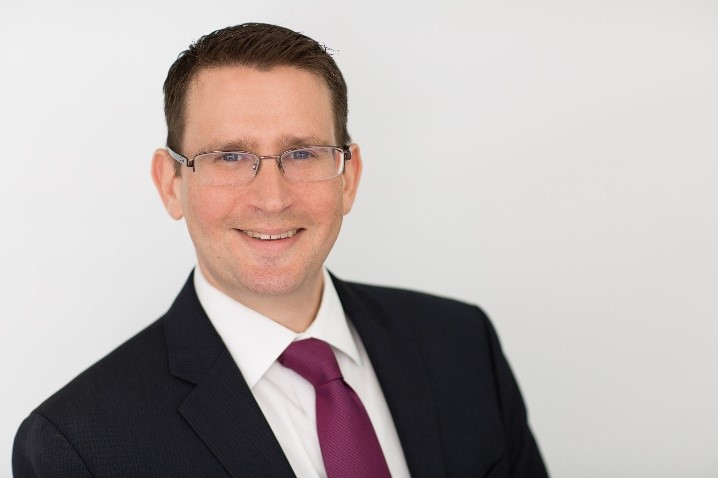 Adam B. Cordover is a Collaborative Lawyer and Florida Supreme Court Family Law Mediator in Tampa Bay. He is co-editor and co-author with Forrest (Woody) Mosten of an American Bar Association book on Building a Successful Collaborative Family Law Practice (2018). Adam is also a Board Member of the International Academy of Collaborative Professionals and co-chair and co-instructor of the Inaugural Leadership Institute of the Florida Academy of Collaborative Professionals. You can learn more at http://FamilyDiplomacy.com.