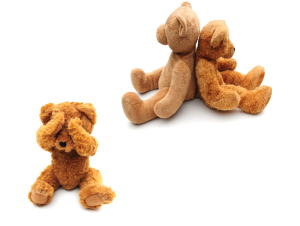 Can My Children Be Protected from the Poison of a Litigated Divorce?
Children are often the most serious casualties of their parents' divorce or separation. The stress, conflict and uncertainty that are present in a divorce or separation can be major risk factors for later compromised child development.
The collaborative divorce process is for parents who want to protect their children from the emotional damage of contested litigation.
The collaborative divorce process offers parents an opportunity to create their own post-divorce or post-separation parenting relationship by taking charge from the very outset with the help of a collaborative team, rather than have a judge dictate to them how and when they will spend time with their children .
For more information call one of the Participating Collaborative Professionals of mycollaborativeteam now.